Richland Area Arts Council
148 W. Court St.
PO Box 475
Richland Center, WI 53581
| | |
| --- | --- |
| President: | Shirley Steiner, 608.647.3570 |
| Vice President: | Ken Garden, 608.647.7382 |
| Secretary: | Nanci Buchanan, 608.588.5592 |
| Treasurer: | Sally Probasco, 608.231.3037 |
| Board Members: | Nanci Buchanan, Ken Garden, Jan von Stein, Carol Nickey, Sally Probasco, Shirley Steiner, Joan Bailey 608.647.6719 |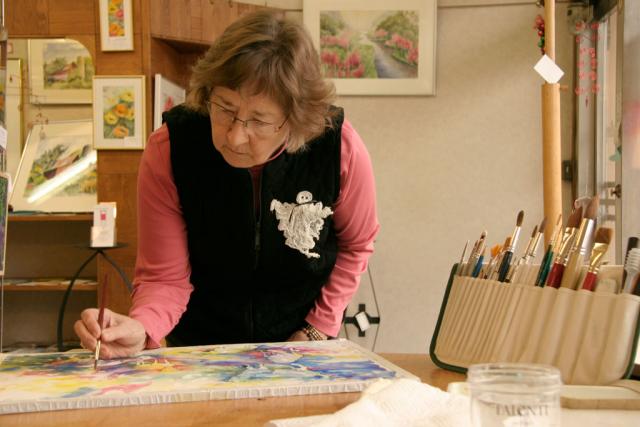 The organization behind the red door is the Richland Area Arts Council (RAAC), a non-profit organization of artists and supporters of the arts. The mission of the council is to reach into the community and encourage local artists to have their work seen.  The council, in conjunction with the Wisconsin Regional Arts Association, coordinates a spring art show in which area artists display their work at a local venue. Winners at that show go on to compete for recognition at the state level in the fall at an event held on the UW-Madison campus. In the spring the council co-sponsors with WRAA and University of Wisconsin-Richland a high school art exhibit and workshop for artists from up to 15 area high schools.
RAAC typically meets monthly at the Red Door Gallery, 148 W. Court St. in downtown Richland Center. Members are always welcome at meetings.
2019 RAHSAE
 Dear Teachers, thank you for your support of our exhibition through the submission of your best student work from the 2018 to 2019 academic year. Please submit only the best original work from one to three students. For every student participating from your high school please fill out one of these forms. Depending on the turnout on the day of installation we may need to limit the work shown to one work per student. Originality is an important criterion for work to advance in competition.
Gregory Johnson UW-Richland